December 19, 2016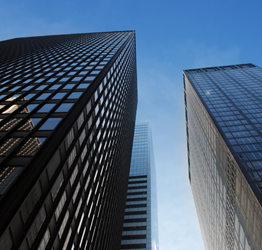 As part of its "Elite Trial Lawyers" rankings, The National Law Journal ("NLJ") profiled BLB&G as the winner of its "Financial Institutions" category, praising its "strong record of recent recoveries from financial institutions" and highlighting several of its recent successes: $219 million, $234 million and $180 million recoveries, respectively, in securities fraud litigations against Genworth Financial, MF Global Holdings and Bank of New York Mellon.
The profile featured a probing Q&A with BLB&G partner Gerald Silk, who explains that BLB&G's cases have helped address new corporate misconduct that have come to light, "despite the purported recommitment to clients and transparency after the financial crisis." According to Mr. Silk, "considering the massive harm inflicted by the banks, investors are increasingly realizing that it is on them to protect their own assets from fraud and collusion, and to help deter future such activity."
Despite the important role private litigation plays in fighting corporate fraud, however, Mr. Silk states that recent changes in rules and case law are making "class litigation, including the certification of classes, more expensive and difficult." He also worries that "meritorious cases for clients who suffered real harm and injury will get bogged down in needless and superfluous motions by defendants with…unlimited resources."
External Link (link will open in a new window):
Click here for full article.