December 6, 2016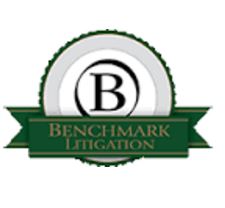 Leading industry observer Benchmark Litigation ("Benchmark") once again named BLB&G a finalist in multiple categories for the upcoming Benchmark Litigation 2017 US awards ceremony, to be held on February 16, 2017 at Essex House in New York City.
Owned by the parent company of Institutional Investor and Euromoney magazines, Benchmark puts significant resources each year into compiling an exclusive volume of the top litigation firms and practitioners in the country. They also celebrate the very best of these prestigious rankings with their annual awards. In its best showing yet, BLB&G is the only plaintiff litigation firm among an elite group of large defense firms to be named a finalist for "New York State firm of the year" and for national "Securities Litigation firm of the year." BLB&G was also named a finalist for "Plaintiff Firm of the Year."
Additionally, BLB&G partner Mark Lebovitch is a finalist for both "Plaintiff Attorney of the Year" and "Securities Attorney of the Year."
In October 2016, Benchmark ranked BLB&G a Tier 1 firm nationally in securities litigation - the only plaintiff firm to be so honored – and included it among Benchmark's inaugural list of the "Top 10 Plaintiffs Firms" in the country. The publication also gave BLB&G its top regional honor, naming it a "highly recommended" New York firm for the tenth year in a row. BLB&G remains the only New York plaintiff litigation firm and one of the only plaintiff firms in the country to be given this recognition. Benchmark also ranked the BLB&G's California office as one of the top litigation firms in the state.