July 28, 2023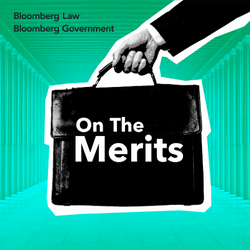 BLB&G Partner Ed Timlin was recently interviewed for the podcast On the Merits, a joint production from Bloomberg Law and Bloomberg Government. The episode, 'Corporate Traumas' Are Making Shareholders Lawyer Up, discusses the changing trend of Caremark claims, as recent years have shown a spike in such claims surviving motions to dismiss. Speaking from the plaintiffs' side of the table, Ed discussed the high likelihood of Caremark claims settling before trial—if such claims survive a motion to dismiss—due to defendants wishing to direct attention away from potentially eye-popping corporate traumas associated with them.
In addition to attorneys weighing in on corporate trauma, Vice Chancellor Travis Laster joined the conversation to discuss his ruling earlier this year for a $3 billion settlement against Walmart regarding claims that the company's pharmacies were overprescribing opioids, and went on to share his thoughts on the importance of having high evidentiary standards of "good faith" for boards of directors.
External Link (link will open in a new window):
To listen to the podcast, click here.