BLB&G Partner John Rizio-Hamilton To Speak on the Keynote Panel at Responsible Investor – RI Canada 2022
October 12, 2022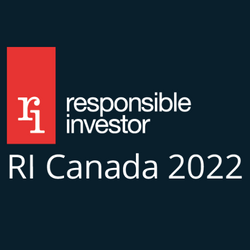 On October 18, 2022, BLB&G Partner John Rizio-Hamilton will serve as a keynote panelist at Responsible Investor – RI Canada 2022, speaking on "Can ESG investing in its current guise change the world?" Joined by panelists spanning the ESG space, the panel will address a variety of topics, including transformative ideas in the marketplace, voluntary compliance and 'stakeholder capitalism,' and the sufficiency of ESG investing to address societal challenges.
RI Canada brings together senior industry participants to discuss topics including; climate and decarbonisation strategies, mitigating the transition risk for real assets, digesting disclosure and regulatory developments for reporting, and the rise of social performance, all to ensure the pivot to a more sustainable economy is inclusive, equitable and fair.
External Link (link will open in a new window):
For more information and to register, click here.