BLB&G Partners John Rizio-Hamilton and Jesse Jensen to Present PLI Webinar, Auditor Litigation Considerations
September 29, 2022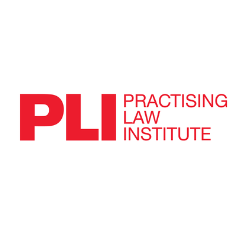 On October 7, 2022, BLB&G Partners John Rizio-Hamilton and Jesse Jensen will be presenting a follow-up to their successful program in July on "Auditor Litigation Considerations," which is being hosted by Practising Law Institute (PLI). In recent years, many of the largest audit firms have faced significant legal challenges, including regulatory and private securities litigation. John and Jesse have extensive experience prosecuting securities litigation cases involving auditing failures and will once again be joined by their colleagues Carl W. Mills, Counsel at Hughes Hubbard & Reed LLP, and Timothy J. Perla, Partner at Wilmer Cutler Pickering Hale and Dorr LLP.
The course will cover the following:
Overview of recent auditor litigation
Key considerations in pursuing private litigation against auditors
Key considerations in defending auditors in regulatory and private litigation
External Link (link will open in a new window):
For more information and to register, click here.