BLB&G Partner Greg Varallo Serves as Panelist at Delaware State Bar Association Corporate Law Seminar
June 3, 2022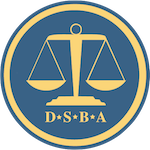 On June 9, 2022, Partner Greg Varallo will serve as a panelist at the Delaware State Bar Association's Corporate Law 2022 seminar. Greg will speak on the panel, "Delaware Corporate Law Decisions: A Conversation with Practitioners and Delaware's Chief Justice Seitz," discussing the significant corporate law decisions from the Delaware Supreme Court and the Court of Chancery over the past year.
External Link (link will open in a new window):
For more information and to register, click here.