December 9, 2021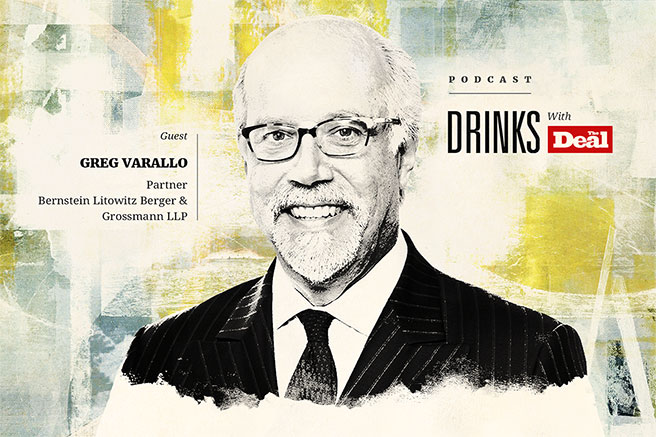 Partner Greg Varallo was the featured guest on the Drinks With The Deal podcast, discussing his transition from defending corporations as a partner and ultimately the president of Richards, Layton & Finger PA, where he spent his entire 36-year career at, to representing shareholders prosecuting shareholder rights cases at BLB&G.
Greg heads BLB&G's Delaware office. He focuses his practice on protecting investor rights, trying cases in Delaware and around the U.S. Greg's cases, while primarily derivative and class actions, also include plaintiffs' side business-to-business disputes, fiduciary litigation in Bankruptcy Court, and, where appropriate, ADR.
External Link (link will open in a new window):
For more information and to listen to the podcast, click here.