BLB&G Senior Counsel Catherine van Kampen Appointed Chair of New Jersey State Bar Association's International Law and Organizations Committee
October 20, 2022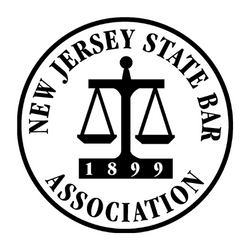 BLB&G Senior Counsel Catherine van Kampen has been appointed Chair of the New Jersey State Bar Association's International Law and Organizations Committee. The Committee engages New Jersey's legal community on developments in transnational, international and comparative law including transnational litigation and arbitration, public international law, international trade and investment and property and estate matters.
Catherine's law practice concentrates on class action settlement administration, and for the past 17 years Catherine has assisted BLB&G in complex litigation and litigation management. Since attending law school, Catherine has been deeply committed to public and pro bono service to underserved communities. A committed humanitarian, Catherine was honored as the 2018 Ambassador Medalist at the New Jersey Governor's Jefferson Awards for Outstanding Public Service for her international humanitarian and pro bono work with refugees. Catherine was also honored in Princeton, New Jersey, by her high school alma mater, Stuart Country Day School, in its 2018 Distinguished Alumnae Gallery for her humanitarian and pro bono efforts on behalf of Yezidi and Christian women and children afflicted by war in Iraq and Syria.
External Links (links will open in a new window):
For more information about the Committee and Catherine's appointment, click here.