May 26, 2023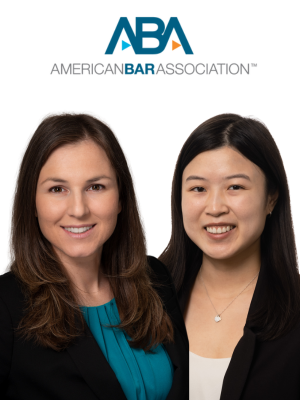 As part of the American Bar Association's Spring 2023 Newsletter, BLB&G Senior Associate Lauren Cruz and Associate Emily Tu published the article "Enhancing Diversity on Corporate Boards." In this piece, the authors consider the state of over a dozen shareholder derivative actions filed following the murder of George Floyd and focused on enhancing diversity on corporate boards. Lauren and Emily investigate certain of the substantive and procedural hurdles of these actions, including proving materiality and causation, as well as forum-selection clauses. The authors note that while derivative actions have stalled in the courts, the lawsuits have been part of a conversation driving broader change outside the courtroom, including state legislation mandating diversity in boardrooms and mandating disclosure of diversity in board composition.
Lauren Cruz is a senior associate in BLB&G's Los Angeles office, where she prosecutes class actions on behalf of the firm's institutional investor clients. She has been a key member of the firm's teams that prosecuted and secured over $1 billion in recoveries for investors, including the pending $1 billion settlement for In re Wells Fargo & Company Securities Litigation.
Emily Tu is an associate at BLB&G, practicing out of the firm's New York office and prosecuting securities fraud, corporate governance, and shareholder rights litigation on behalf of the firm's institutional investor clients. She received her J.D. from Columbia Law School, where she served as Senior Editor of the Columbia Law Review.
The ABA newsletter regarding Class Actions & Derivative Suits is published quarterly. BLB&G Partner Jonathan Uslaner serves as one of its editors.
External Link (link will open in a new window):
Click the link (subscription required) or access the PDF under "Related Documents" to read the full article.