"Five Years After #MeToo Goes Mainstream" by Rebecca Boon and Brittney Balser Published by The Review of Securities & Commodities Regulation
August 23, 2022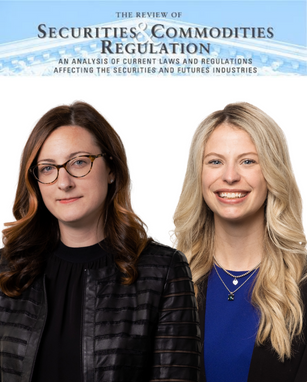 In this article, "Five Years After #MeToo Goes Mainstream," published by The Review of Securities & Commodities Regulation, BLB&G Partner Rebecca Boon and Associate Brittney Balser discuss how they have seen investors increasingly continue to demand corporate accountability for sexual harassment, especially in the past five years starting when the #MeToo movement went viral. The authors discuss the many factors that contribute to the success of the trend, including the cases litigated, the Biden Agenda for Women, and the Securities and Exchange Commission making board diversity one of its top priorities and beginning to meaningfully tackle ESG issues. The authors emphasize that securities and corporate governance litigation and investor activism will continue to be effective tools to drive meaningful and lasting social change arising from the #MeToo movement and bring awareness to workplace sexual harassment.
To read the full article, view the PDF under "Related Document" or click the link below (subscription required).
External Link (link will open in a new window):
Click here to read the full article (subscription required to read the full article).