BLB&G Attorneys Publish "Plaintiffs' Perspective" Chapter in LexisNexis's Litigating Securities Class Actions Treatise
September 30, 2021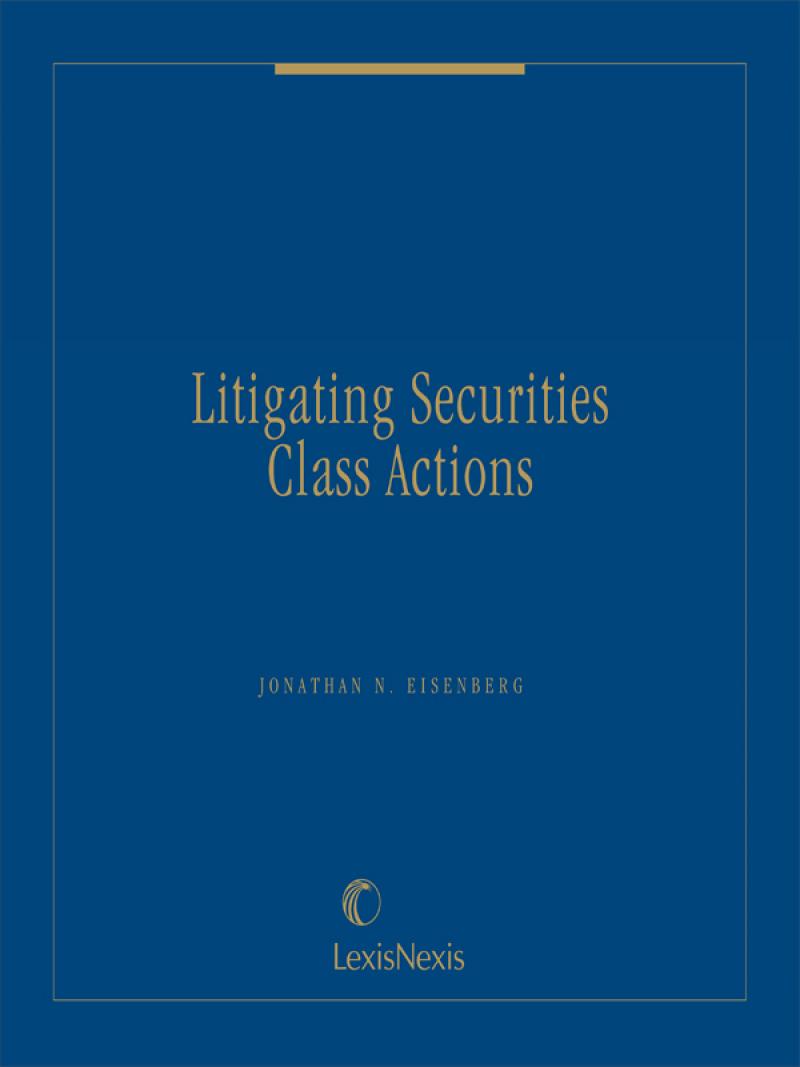 BLB&G partners Max Berger, Salvatore Graziano, Avi Josefson, Adam Hollander, and senior counsel Jai Chandrasekhar have once again contributed the first chapter, "Plaintiffs' Perspective," in the treatise Litigating Securities Class Actions published by LexisNexis. This in-depth treatise gathers the perspectives of leading practitioners to focus on several of the most critical issues that arise in securities class action litigation.
Individual chapters provide guidance on:
How plaintiffs decide which cases to bring
Key considerations in filing a motion to dismiss
The evolving bases for challenging class certification
Assessing damages
Trial strategy
Insurance issues
Overseas class actions
Recurring claims in class actions, such as accounting,
subprime and investment company claims
Crisis management
The role of in-house counsel in managing class actions
External Link (link will open in a new window):
For more information and to access a professional discount of 30% on purchases of the book, please click here.