"Is any lead plaintiff better than no lead plaintiff? Some courts say no" by Jonathan D. Uslaner and Scott Foglietta Published in Reuters
October 26, 2022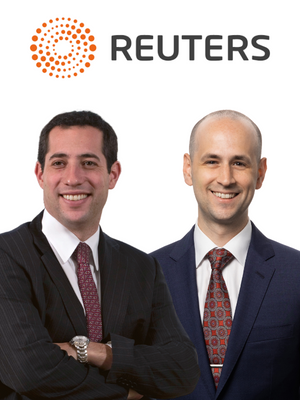 In this Reuters article, "Is any lead plaintiff better than no lead plaintiff? Some courts say no," BLB&G Partners Jon Uslaner and Scott Foglietta discuss the recent dismissals of lead plaintiffs in class action lawsuits by two federal courts in the Eastern District of New York. Diving into the background of the Private Securities Litigation Reform Act ("PSLRA") of 1995, the authors examine the grounds for lead plaintiff dismissal in the cases of Carlos deMarch Bosch v. Credit Suisse Group AG and Mingxue Guo v. Tyson Foods, Inc. In both cases, the authors note that the lead plaintiffs were found to lack sufficient financial interest in the outcome of their cases, particularly in relation to controlling litigation on behalf of their respective putative classes. The authors reflect on the reluctance of hundreds of other investors to be named as lead plaintiffs in said cases, and they caution the risk of no recovery if a sole lead plaintiff is found unsuitable with no opportunity for another investor to come forward.
Click the link below or access the PDF under "Related Documents" to read the full article.
External Links (links will open in a new window):
Click here to read the full article.