March 24, 2023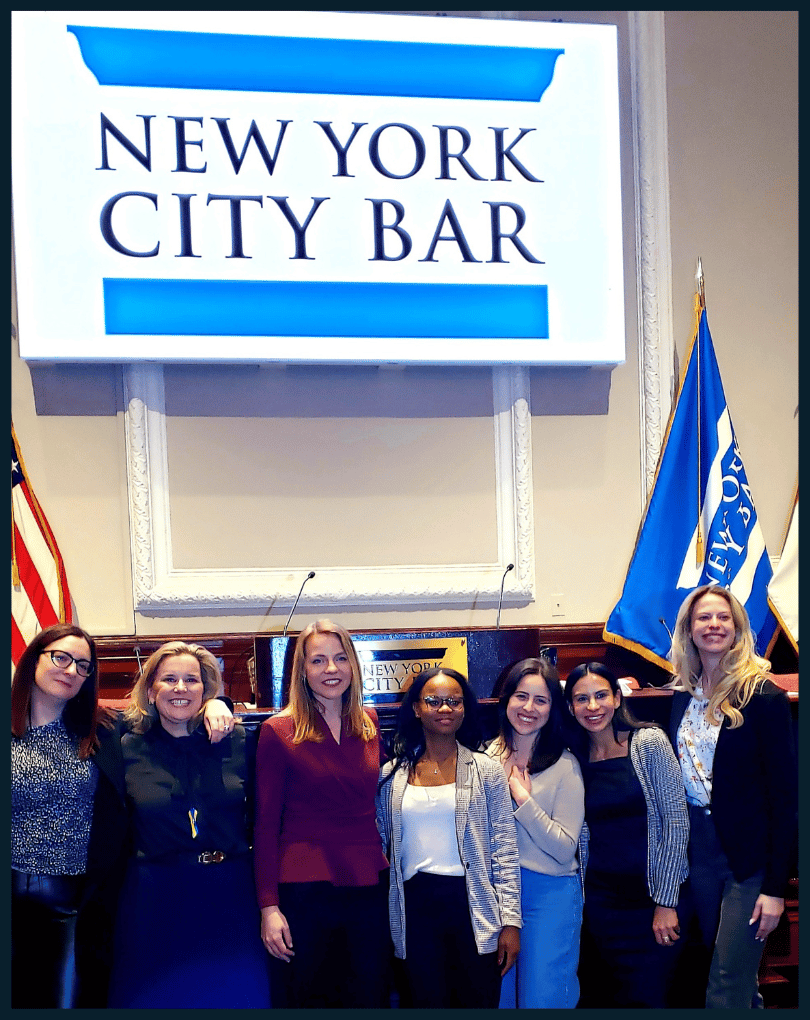 In early March, BLB&G attorneys attended the New York City Bar Association's 4th Annual Law Conference on the Status of Women in recognition of women's legal efforts around the world. Representing the firm were Senior Counsels Veronica Montenegro and Catherine van Kampen, Partners Rebecca Boon and Katie Sinderson, and Associates Brittney Balser, Jasmine Cooper-Little, and Andrea Dorado. In addition to commemorating International Women's Day and the International Day of Women Judges, this year's conference provided an opportunity for women in the legal field, including lawyers, judges, and non-profit leaders, to share insights and expertise as to how the legal profession can push for a more equitable and less discriminatory environment for women and girls.
BLB&G Senior Counsel Catherine van Kampen was one of the event's moderators, guiding panelists as they engaged in critical conversations. Catherine also serves as co-chair of the New York City Bar Association's United Nations Committee and has played a key role in organizing the NYCBA's annual event since its inception. BLB&G Partner Katie Sinderson, who co-chairs the firm's Women's Forum, presented an award to Under Secretary Pramila Patten of the United Nations in honor of her remarkable global work in creating new legal avenues for survivors of violence on their pathways to justice.
Founded in 1870, the New York City Bar Association is a voluntary association of lawyers and law students, committed to equipping and mobilizing a diverse legal profession. The NYCBA seeks to assist lawyers in practicing with excellence, promoting reform of the law, and upholding the rule of law and access to justice in support of a fair society and the public interest.