June 11, 2019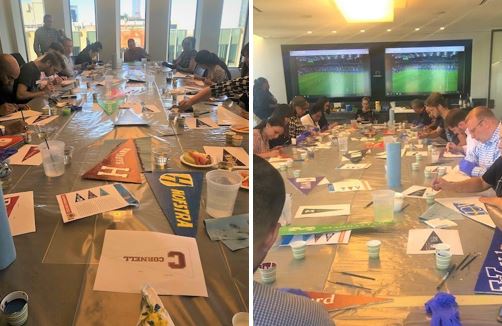 On Tuesday, June 11, 2019, BLB&G welcomed City Year New York to the firm! Attorneys and staff participated in an afternoon "paint party" where various college pennants were carefully created. These colorful expressions of art and academics will grace the halls and public spaces of schools throughout New York City, and we were thrilled to have participated!
BLB&G is an active supporter of City Year New York, a division of AmeriCorps. The program was founded in 1988 as a means of encouraging young people to devote time to public service and unites a diverse group of volunteers for a demanding year of full-time community service, leadership development and civic engagement.
External Link (link will open in a new window):
Click here for more information about City Year.