BLB&G Identified as Most Respected Securities Plaintiffs' Law Firm by Inigo Insurance Survey Respondents
March 2, 2022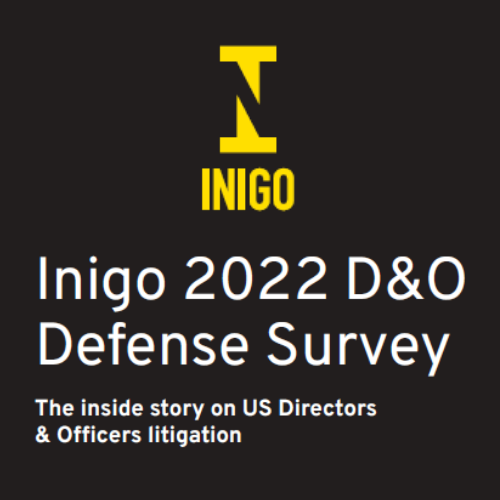 In a recent survey by Inigo Insurance covering case trends and predictions in the D&O litigation space, top defense law firms were asked to rank plaintiffs' securities firms based on their effectiveness as shareholder advocates and litigators, and their case outcomes. BLB&G ranked first, receiving 50% of the votes from respondents, and was identified as the most respected and formidable securities plaintiffs' law firm, with one respondent describing the firm as a "formidable advocate for shareholders."
BLB&G was also recently named in BTI Consulting Group's report, The BTI Litigation Outlook 2022: Post-Pandemic and Beyond, as one of the most feared law firms in litigation and one of the most intimidating opponents, which can be read here.
Click the link below or access the PDF under "Related Documents" to read the full rankings.
External Link (link will open in a new window):
Click here to read the full rankings.