Lawdragon Names BLB&G Partners to The 2020 Edition of the "500 Leading Plaintiff Financial Lawyers" List
August 2020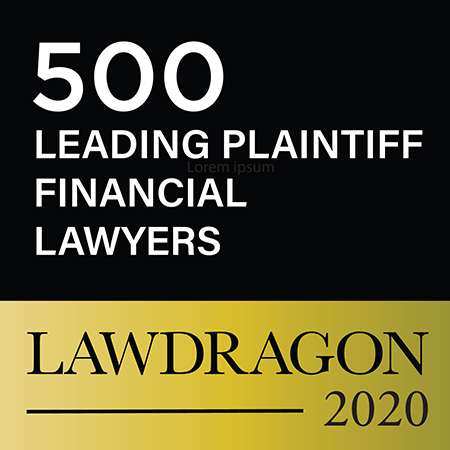 Lawdragon has named 20 BLB&G attorneys to its 2020 list of "500 Leading Plaintiff Financial Lawyers" in America: Partners Max Berger, Michael Blatchley, Rebecca Boon, John Browne, Salvatore Graziano, James Harrod, Avi Josefson, Mark Lebovitch, Laureen McMillen Ormsbee, John Rizio-Hamilton, Jeremy Robinson, Hannah Ross, Gerald Silk, Katherine Sinderson, Edward Timlin, Jonathan Uslaner, Jeroen van Kwawegen, Gregory Varallo, David Wales, and Adam Wierzbowski.
The list honors attorneys specializing in representing plaintiffs in securities and other business litigation, antitrust, and whistleblower claims. This year's list also places special importance on how these attorneys are leading the industry during a year of unprecedented uncertainty. To read the full list, click
here
.
External Link (link will open in a new window):
Click here to read the full list.