BLB&G #1 in the Nation with Most Dollars Recovered - ISS Securities Class Action Services 2018 Rankings
April 2018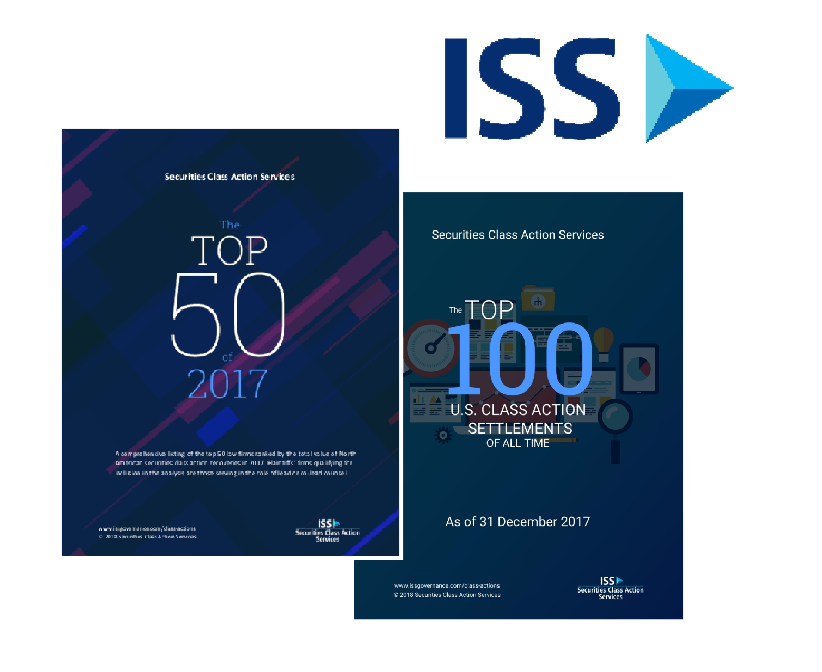 BLB&G is once again ranked #1 in the nation for achieving more money in recoveries for shareholders than any other firm, according to data compiled by ISS Securities Class Action Services (SCAS). As detailed in SCAS's "Top 50 of 2017" report (released April 4, 2018), BLB&G has recovered over $637 million for investors, hundreds of millions of dollars more than the nearest competitor. BLB&G also had the highest average recovery - over $58 million per case - tens of millions more than any of the leading firms.
Every year since the list's inception, BLB&G has been at or near the top of the rankings - often with the highest total recoveries, the highest settlement average, or both.
The "Top 50 for 2017" report can viewed here.
SCAS's "Top 50" publication follows on the heels of its recent release of the "Top 100 U.S. Class Action Settlements of All-Time" report – a compilation of the 100 largest securities recoveries in history – in which BLB&G dominates the field, having served as lead or co-lead counsel in 33 of the top 100 U.S. securities fraud settlements and recovering nearly $25 billion for investors in those cases (that's nearly 40% of all the settlement dollars represented in the report and billions more than our nearest competitor). In addition, BLB&G secured a dozen settlements over $500 million and six over $1 billion - more multi-billion dollar recoveries than any other firm.
The "Top 100 U.S. Settlements of All Time" report can be viewed here.