February 9, 2023
Law360's recent article, "Investor Recoveries Rose In '22 Amid Case Slowdown: Report," highlights the newly published ISS Security Class Action Services (ISS SCAS) Top 100 Securities Settlements of All Time report, which cites that BLB&G has represented clients in more of the top 100 settlements than any other firm, as shown in the Law360 graphic below.
Click the link below or access the PDF under "Related Documents" to read the full article.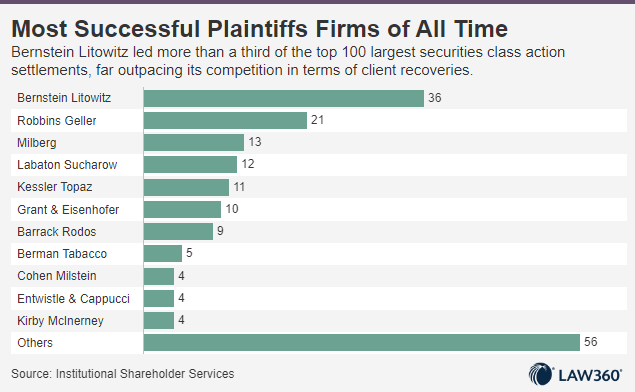 External Link (link will open in a new window):
Click here to read the full article (subscription required).