Delaware Law Weekly Highlights BLB&G Associate Mae Oberste's Appointment to the DSBA's Executive Committee
July 20, 2022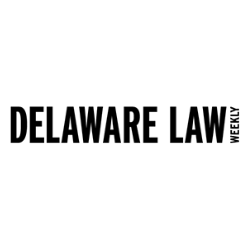 A recent Delaware Law Weekly article highlighted BLB&G Associate Mae Oberste's appointment to the Delaware State Bar Association's (DSBA) Executive Committee as the assistant secretary. The Executive Committee of the DSBA serves as the Board of Directors for the bar association and oversees the finances and operations of the nonprofit organization, voting on measures to improve the association and developing measures required for furthering the mission of DSBA.
In addition to highlighting Mae's current work as a corporate governance and shareholder rights attorney at BLB&G, the article also highlights her past experiences litigating cases involving breach of fiduciary duty claims and expedited litigation in the Delaware Court of Chancery, serving as primary editor for Practising Law Institute's book Directors' and Officers' Liability: Current Law, Recent Developments, Emerging Issues (Third Edition), and serving as a judicial clerk to Judge Tamika R. Montgomery-Reeves of the Delaware Court of Chancery after law school.
Click the link below or access the PDF under "Related Documents" to read the full article.
External Link (link will open in a new window):
Click here to read the full article.