BLB&G's John Rizio-Hamilton and Nicole Santoro To Speak at the Federal Bar Council Panel, "Life of a Federal Law Clerk"
September 27, 2022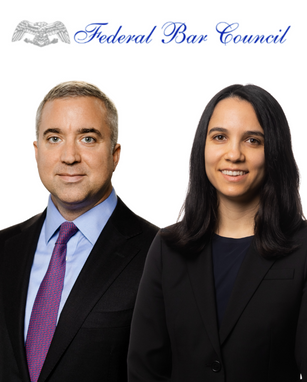 On September 29, 2022, BLB&G Partner John Rizio-Hamilton will moderate a panel for the Federal Bar Council entitled "Life of a Federal Law Clerk." Amongst other recent and former federal law clerks joining him as panelists will be BLB&G Associate Nicole Santoro who served as a law clerk for the Honorable Andrew P. Gordon of the U.S. District Court for the District of Nevada. John previously served as a clerk for the Honorable Chester J. Straub of the United States Court of Appeals for the Second Circuit, and the Honorable Sidney H. Stein of the United States District Court for the Southern District of New York.
The panel discussion will address the role of law clerks, what constitutes success on the job, and what it takes to apply for a federal clerkship. The group of panelists will provide an insider's perspective on the job and its challenges and rewards.
External Link (link will open in a new window):
For more information and to register, click here.