BLB&G Once Again Named an Intimidating Opponent and One of the Most Feared Law Firms in Litigation by BTI Consulting Group
October 19, 2023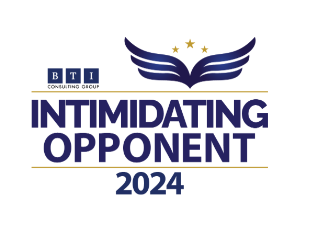 For the third consecutive year, BLB&G has been named an Intimidating Opponent and one of the Most Feared Law Firms in Litigation by BTI Consulting Group. The firm's recognition was announced in BTI's recently released annual report: BTI Litigation Outlook 2024: Navigating Litigation Spending in the New Unpredictable World.
BLB&G is one of 62 firms to be recognized based on more than 280 in-depth telephone interviews with leading legal decision makers at large organizations with $1 billion or more in revenue. These top legal decision makers have pointed to the listed firms as opponents they would least like to encounter as opposing counsel. The research is independent and unbiased—no law firm or attorney influences the results, submits nominations, or provides client names to BTI.
The firms recognized on this list are chosen based on a number of factors, including:
Redefining the Rules: Forging new interpretations of long-standing precedents, challenging convention, and establishing a new set of rules to their clients' benefit.
Take on What Others Won't: Unafraid of the challenge in taking on new and novel matters.
Very Early Assessments: Operating confidently while being able to adapt, adjust, and pivot at a moment's notice. Sharing early assessments with their clients.
Unrelenting: Treating obstacles as a test and setbacks as opportunities to surmount.
Link Unconnected Ideas: Unconventional thinking, comprised of opposing viewpoints and reframed perspectives, leading to breakthroughs for new and novel claims.
External Link (link will open in a new window):
Click here to read the full list.