BTI Consulting Group Once Again Names BLB&G an Intimidating Opponent and One of the Most Feared Law Firms in Litigation
January 27, 2023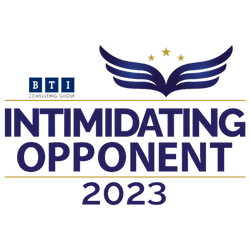 BLB&G has once again been named an Intimidating Opponent and one of the Most Feared Law Firms in Litigation, as outlined by The BTI Consulting Group in its recently released report: The BTI Litigation Outlook 2023: Litigation Spending in the Uncertain Economy and Beyond.
BLB&G is one of only 46 firms to be recognized based on interviews with more than 350 legal decision makers, including general counsel and in-house litigation leaders at companies with more than $1 billion in revenue in the United States. According to BTI, firms featured on this coveted list are those that top legal decision makers would least like to see as opposing counsel.
The firms recognized on this list are chosen based on a number of factors, including:
Valorous: Bringing great courage in the face of high risk, danger, and uncharted waters. They relish the challenge and opportunity
Savvy and Super Smart: Thinking quickly, spotting patterns, able to decipher and launch multiple strategies, and can bring together all they learn as they go.
Energized: The fight brings out more energy. Increased challenge breathes new vitality into the Fearsome Foursome.
Mobilized: Acting expeditiously — swift but thought out. Always with the right resources. The ability to think on their feet helps makes this happen.
Unabating: The Fearsome Foursome just don't give up.
External Link (link will open in a new window):
Click here to read the full list.