Three BLB&G Partners Named to Benchmark Litigation's 2020 "40 Under 40 Hot List" - Rebecca Boon, Katie Sinderson & Edward Timlin
July 30, 2020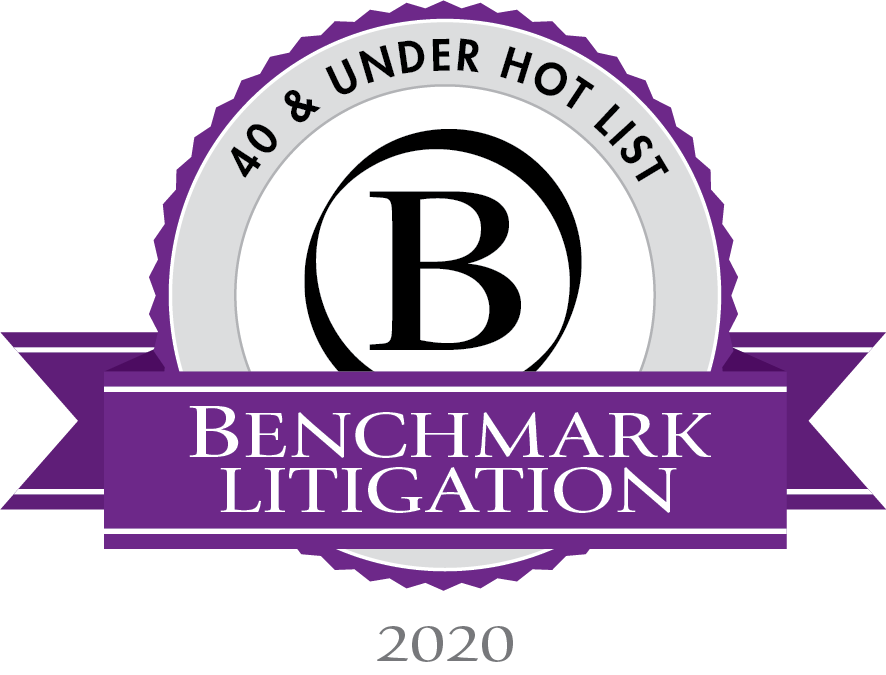 Three BLB&G partners – Rebecca Boon, Katie Sinderson, and Edward Timlin – have been named to the 2020 edition of Benchmark Litigation's "40 & Under Hot List." This recognition commemorates "the most notable up-and-coming litigation attorneys in the United States" who have had a hand in some of their firms' most noteworthy recent cases, and have earned praise from clients and peers regarding the quality of their work.
In its review, Benchmark highlighted Rebecca Boon for her work on high-stakes securities fraud and shareholders rights litigation including her work as a key member of the team that obtained the $480 million settlement for investors against Wells Fargo related to its fake account scandal.
This is the second year in a row that Benchmark has selected Katie Sinderson or the award. This year, Benchmark's profile of Katie highlights her role leading the securities class action cases against Spectrum Brands and Fleetcor Technologies, which resulted in significant settlements for her clients. Benchmark also noted Katie's involvement in mentoring young lawyers and contributing to the firm's efforts "to advance a workplace culture of inclusion and diversity."
A new addition to this year's list, Edward Timlin was recognized in part for his key role as a part of the team that successfully represented shareholders at New Senior Investment Group in a derivative case that resulted in a $53 million settlement in favor of the client.
The full list is available on Benchmark Litigation's website here.
External Link (link will open in a new window):
Click here to read the full list.