Law360 Interviews BLB&G Partners Hannah Ross and Sal Graziano for Profile on the Firm's Selection as "Practice Group of the Year"
November 30, 2020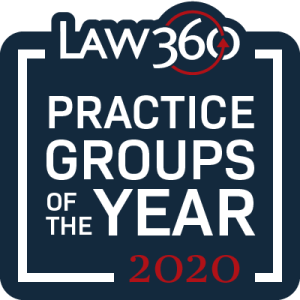 Law360 interviewed BLB&G partners Hannah Ross and Sal Graziano for a profile on the firm's landmark results for clients in 2020, which led to BLB&G's selection as "Practice Group of the Year" in the Securities category.
The profile discussed how the nationwide shift to teleworking in 2020 did not hinder the firm's ability to secure nine-figure investor recoveries throughout the unprecedented year. The successes included landmark securities settlements addressing Equifax's 2017 data breach and allegations of sexual harassment at Signet Jewelers.
Download: To read the full article, click the following link.