"Will the SEC's proposed climate risk disclosure rules survive Supreme Court scrutiny?" by Jonathan D. Uslaner and Will Horowitz Published in Reuters
August 9, 2022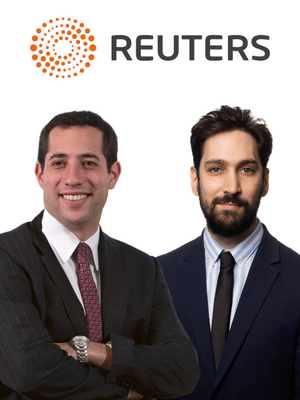 In this Reuters article, "Will the SEC's proposed climate risk disclosure rules survive Supreme Court scrutiny?", BLB&G Partner Jonathan D. Uslaner and Associate Will Horowitz discuss the recent Supreme Court opinion in West Virginia v. EPA and whether or not profound effects may follow for other regulatory agencies, including the Securities and Exchange Commission (SEC) and its disclosure rules around climate change. The authors further discuss the differences between the way that the EPA enacted its climate change rule versus the way that the SEC promulgates rules — the differences in the statutes could determine whether or not the West Virginia decision will have a profound effect on the SEC's disclosure rules on climate change.
Click the link below or access the PDF under "Related Documents" to read the full article.
External Link (link will open in a new window):
Click here to read the full article.