Save the Date! Forum for Institutional Investors: Protecting Shareholder Rights - New Orleans, LA
April 10-13, 2019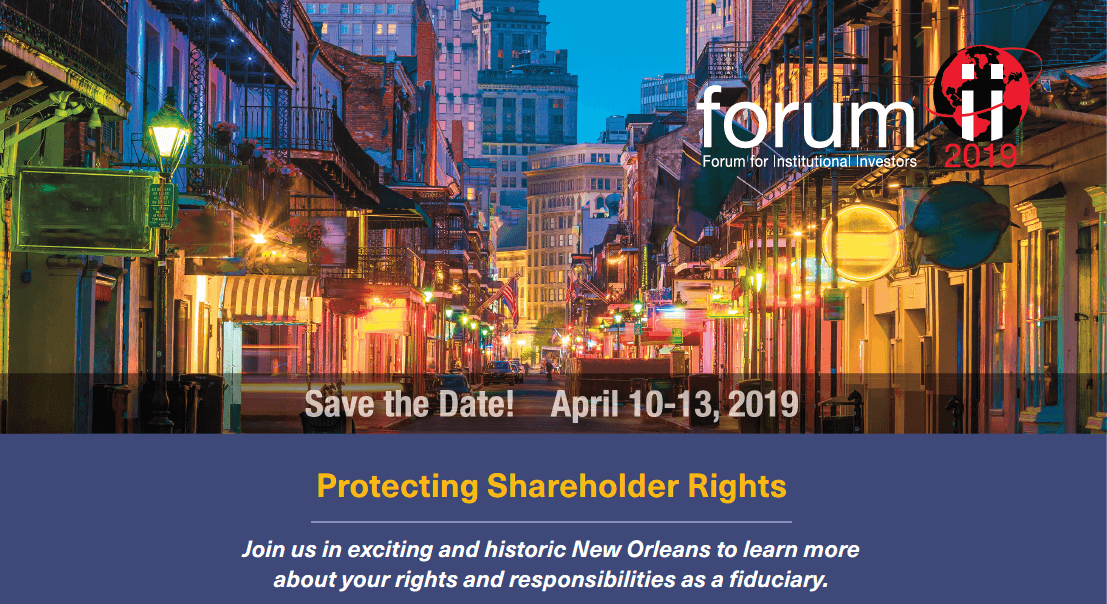 BLB&G invites public pension fund administrators, trustees, general counsels and the other leaders of the institutional investor community to its 17th Forum for Institutional Investors in New Orleans, LA. The conference will feature expert analysis and panel discussions on a variety of news and topics relevant to fiduciaries, including:
The critical role of the institutional investor community in preserving the integrity and transparency of our capital markets;
Regulatory and market challenges to investor rights;
Best practices for executives and general counsel of pension funds and institutional investors; and
Developments "since Morrison" — a comprehensive look at the landscape of shareholder litigation outside the US.

Contact Amanda Rekemeier, Director of Client Relations, at amanda@blbglaw.com or at (212) 554-1451
with any questions.
**Click HERE to register online**
When:
April 10-13, 2019
Where:
The National WWII Museum
www.nationalww2museum.org
Located in New Orleans' historic Warehouse District, The National WWII Museum tells the story of the American experience in the war that changed the world. Through exhibits, multimedia experiences, and thousands of personal accounts, the Museum takes visitors on an immersive tour of World War II in every theater of war.
Contact:
Amanda Rekemeier
Director of Client Relations
Bernstein Litowitz Berger & Grossmann LLP
(212) 554-1451
amanda@blbglaw.com